ELECTROCOMPANIET EC LIVING WIRELESS SYSTEM > Hi-Fi Pig review
The Electrocompaniet Tana SL-2 is designed for use in a smaller room, maybe as a second system in a bedroom or kitchen, or you can set them up around the house as a multi-room system. Although compact I found the Tana, particularly in its two speaker stereo configuration, worked well even in the large, high ceilinged living/listening room that we have downstairs.
I must admit to being someone who never used to enjoy hearing the words 'wireless' and 'speaker' used in close proximity. The market is full of cheap, almost disposable, options, however, the Electrocompaniet offering is in the class of the likes of the iFi Aurora, Devialet Phantoms and Naim Musos, being a high-quality build with 'proper' HiFi credentials.

AT A GLANCE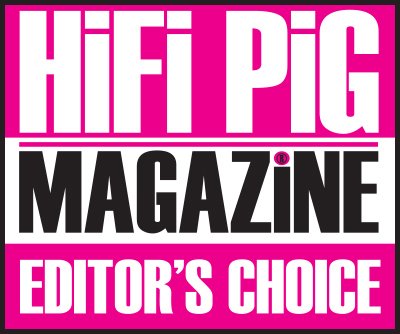 Build Quality:
Understated looking, built like a tank, don't drop the sub on your foot
Sound Quality:
Exceptional, this is 'proper' HiFi sound in a wireless package
Value For Money:
You are looking at over £4000 for the full complement of two speakers and sub, but when you listen to the sound you get and how much that would cost you in separates and cables and then add in the sheer convenience and ease of use that £4k starts to look like exceptional value for money
We Loved:
The easy-to-use app, fluidity of control, build quality, sound quality, Roon Readyness and the tight controlled bas…did we mention the bass?!
We Didn't Love So Much:
I honestly can't think of anything that I don't like about this system.
– Linette Smith | July, 2020 | HiFi Pig
Link to product: EC Living
Link to review: HiFi Pig